Best Deal on Indoor Pickleball
Iron Courts offers you the best deal on indoor pickleball in Gilbert. No matter your level of experience, our seven state-of-the-art hardwood courts offer an affordable, yet premium, pickleball experience for players to enjoy this popular game.
Good, healthy fun should be affordable. That's why we offer the best deal on indoor Pickleball in the area.
Iron Courts Pickleball
$40 / Month Membership
$6 / Day Pass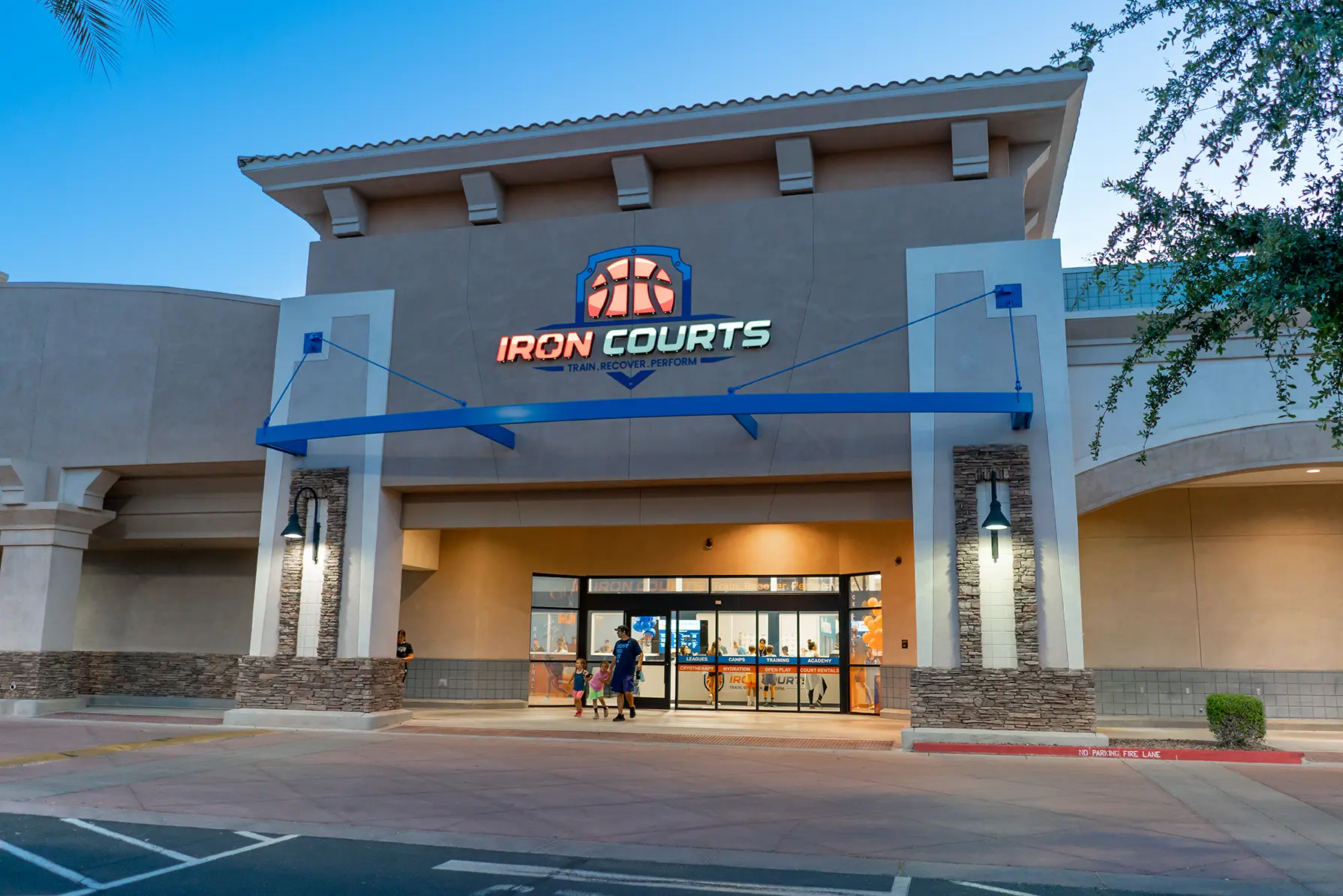 Take Advantage of the Best Deal on Indoor Pickleball in Gilbert
At Iron Courts, Pickleball is fun and affordable. We make this popular, social game accessible to everyone by offering court rentals at reasonable prices.
We have courts available from 6am to 1pm on Mondays to Fridays and 8am to 8pm on Sundays for all skill levels. Members can also reserve courts. All our memberships come with Pickleball open play access.
The best deal on indoor pickleball in Gilbert
Open Play
Monday – Friday from 6 AM to 1 PM
Sunday from 8 AM to 8 PM
At the Iron Courts indoor pickleball courts in Gilbert, players of all skill levels can come together and engage in the game of pickleball. Regardless of your skills level, our open play sessions provide the perfect opportunity to connect with fellow players.
Tournaments
Our indoor pickleball courts in Gilbert are the perfect setting for competitive players to showcase their skills and vie for glory in the world of pickleball. That's why we invite you to join us and compete against other rated players in a fast-paced, fun-filled environment!
Best deal on indoor Pickleball in Gilbert
Reserve Your Court Time Today!
Iron Courts members with a monthly pass are granted access to our exceptional facilities from 6 am to 1 pm Monday to Friday and 8 am to 8 pm on Sundays.
Don't miss out on your chance to join the fun and reserve your court time at the newest Indoor Pickleball courts in Gilbert.
Iron Courts Indoor Pickleball Courts in Gilbert
SW Corner of Val Vista and Queen Creek
4874 S Val Vista Dr Suite 100, Gilbert, AZ 85298
What our members say
Reviews
More than just indoor pickleball courts in Gilbert – find out about the full range of facilites coming soon!
At Iron Courts, we're building a one-of-a-kind epicenter for all things sports. Firstly, our sports medicine staff boasts top-of-the-line medical and physical therapy equipment, coupled with years of experience in sports medicine. We understand the ins and outs of the body's healing and recovery process, and are dedicated to helping you achieve your peak physical health.
Secondly, our Gilbert, Arizona facility offers a range of amenities designed to optimize your recovery, including a dedicated area for IV hydration and Cryotherapy, a treatment room equipped with compression, percussion, and electrical stimulation tools, an evaluation room for sports medicine and nutritional assessments, and a private suite for personalized one-on-one sessions.
Thirdly, if you're looking to take your training, practice, and performance to the next level, look no further than our cutting-edge hardwood basketball courts. Unlike any other facility in Arizona, our indoor facility boasts 15,000 square feet of court space. Basically, Iron Courts is the perfect destination for your kids to hone their skills and elevate their game.
Fourthly, our 1,500 square foot training center is fully equipped with the latest state-of-the-art athletic training and testing equipment, so your athletes can push themselves to new heights and achieve their goals.
2 Full Size Basketball Courts
1 Youth Size Basketball Court