Iron Courts was created to encourage and develop athletes to compete at the highest level of their sport by providing first-class training, the latest in sports medicine, and high-class facilities at which to Train, Recover, and Perform. Visit Iron Courts to find out more about our Basketball Leagues in Gilbert, as well as the full range of services we offer!
Youth Basketball League Registration Open Now!
Upcoming Leagues!
Tell us what leagues you are interested in:
Girls Only League (5th to 12th Grade)
Boys League (High School)
Adult Men's League (18+, 35+)
Iron Courts Basketball League in Gilbert has all games and practices at one location. All games live streamed and recorded. All games full court. Certified referees from Top Choice Officials. Register now for our 8-week seasons. There will be a minimum 7 games with an end of season single elimination tournament. We have recreational and club divisions for each grade level.
As iron sharpens iron, so one person sharpens another.
Proverbs 27:17
The process of helping an athlete improve requires a positive relationship. We understand the importance of positivity in coaching and in being mentors and role models long term. All our coaches and trainers are trained in maintaining positive interactions with their athletes to achieve the best results. Keeping Proverbs 27:17 in mind, Iron Courts creates a positive atmosphere where our athletes can shine and showcase their talents.
1.


Athletes need to spend the majority of their time learning to

TRAIN

effectively.
2.


Athletes need to

RECOVER

from training and competition.
3.


Athletes need a stage to

PERFORM

and compete.
We have the best coaches and trainers, the latest techniques in medicine, and state of the art facilities to achieve all three principles.
We provide our athletes focusing on basketball with multiple training and performance options. We have basketball skills training classes for beginners to advanced high schoolers. We have basketball clinic sessions to focus on specific skills like dribbling, shooting, and playing specific positions. We also have individual training to customize an athlete's session to their strengths and weaknesses. Lastly, our Basketball leagues in Gilbert offer opportunities for all athletes. There is a recreational division for individual athletes looking to improve their game and a club division for competitive teams that are wanting to showcase their talent.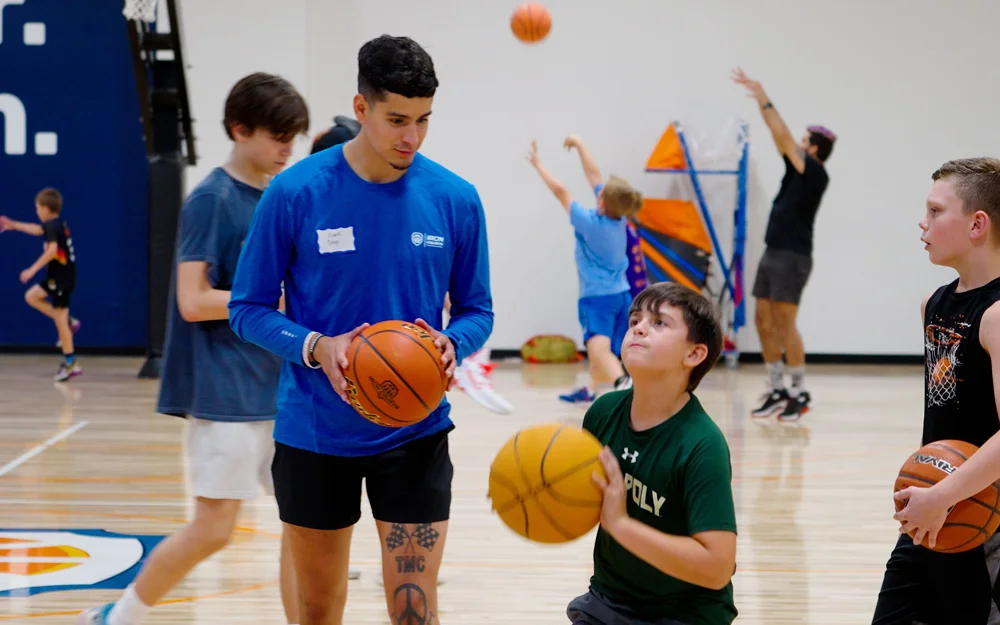 Basketball Skills Training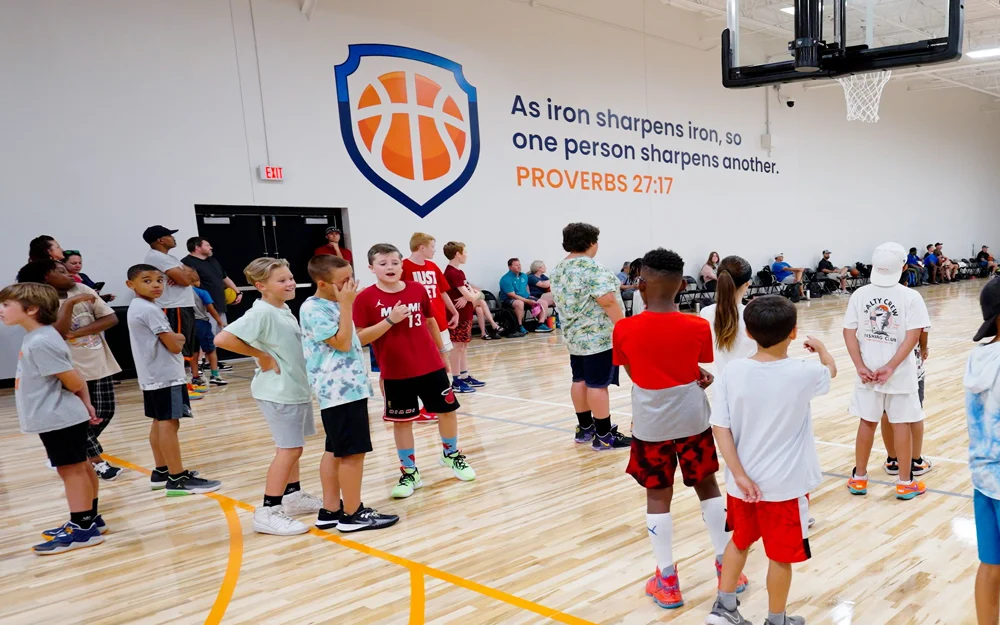 Basketball Leagues in Gilbert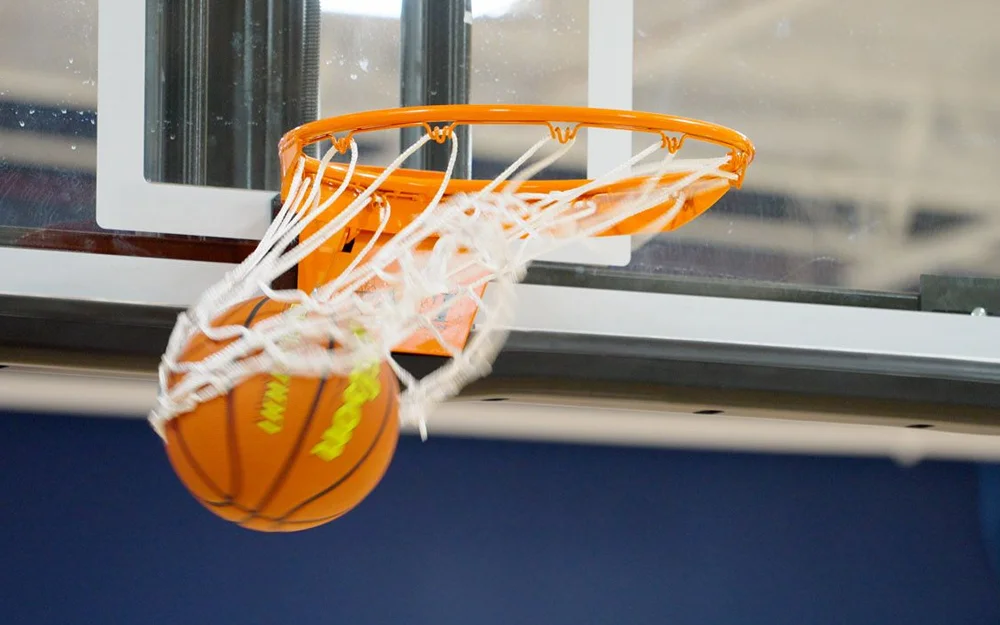 Individual Shooting Sessions
Our training program focuses on the Five Pillars of Athletic Training.
Core / Foundation
Balance, Gait, and Posture are foundational components of a strong and well-developed athlete. Our training focuses on these areas to ensure our athletes minimize their risk for injury while preparing for advanced skill development.
Plyometric / Vertical
Our athletes increase their reactive and elastic strength by optimizing fast and slow twitch muscle fibers through plyometric activities selected by our team physicians. Our exercise program will help improve vertical jump and speed.
Strength / Power
Iron courts' proprietary testing program utilizes modern technology to assess motion, strength, and power. This program informs our providers to help optimize our athletes' explosiveness and force-producing capabilities.
Speed / Agility
Utilizing top-of-the-line technology, our athletes can increase their maximum spring speed, velocity, and ability to move and change directions. Personalized assessments allow our athletes to compare personal records with those of professional athletes.
Endurance Training
Aerobic endurance is pivotal to athletic performance. Our athletes participate in engaging workouts that take place both on and off the courts. After challenging exercises, athletes are encouraged to take advantage of our state-of-the-art recovery programs.
We have seven pickleball courts for open play. We have courts available Monday to Friday from 6am to 2pm and Sundays from 8am to 8pm for all skill levels. We also allow court rentals. We have Pickleball Only Memberships as well.
Sports Medicine and Recovery
At Iron Courts, we offer sports medicine evaluations concentrating on optimizing athletic performance while improving overall health, weight management, and quality of life. We also provide return to athletic performance testing and concussion testing. We are committed to getting you back to the things you love as quickly as possible. Our state-of-the-art recovery center offers services developed to mitigate injuries and improve muscle soreness, exercise habits, lactic acid breakdown, and flexibility.
Iron Courts also offers nutrition evaluations that focus on meeting your nutritional goals. We evaluate your overall diet, metabolic rate, and weight to get you in your best shape. Last, Iron Courts providers can perform sports and schools physicals for athletes of all ages.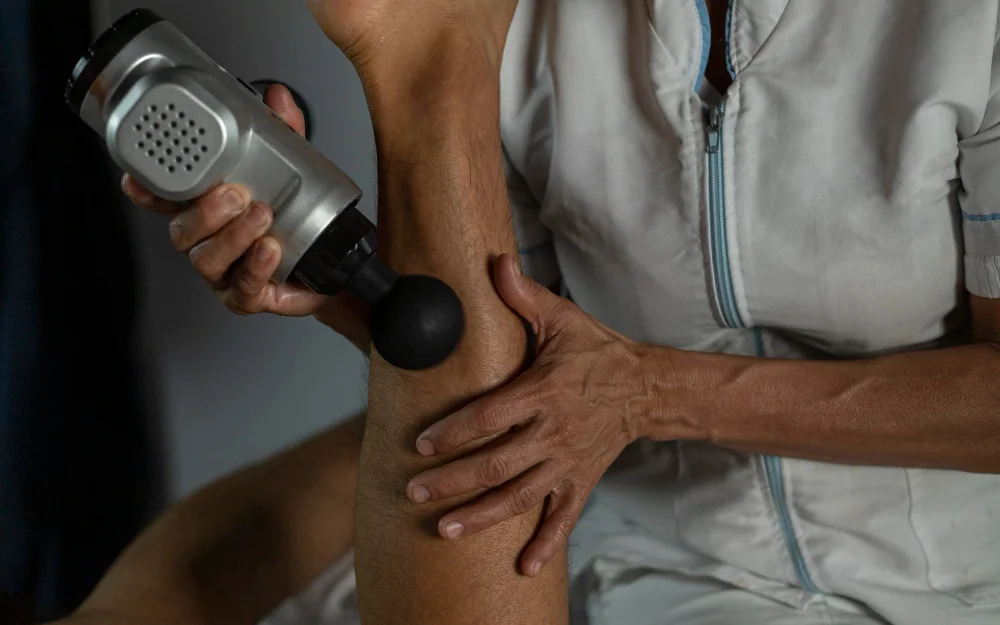 Stretching and Percussion
Electrical Stimulation / TENS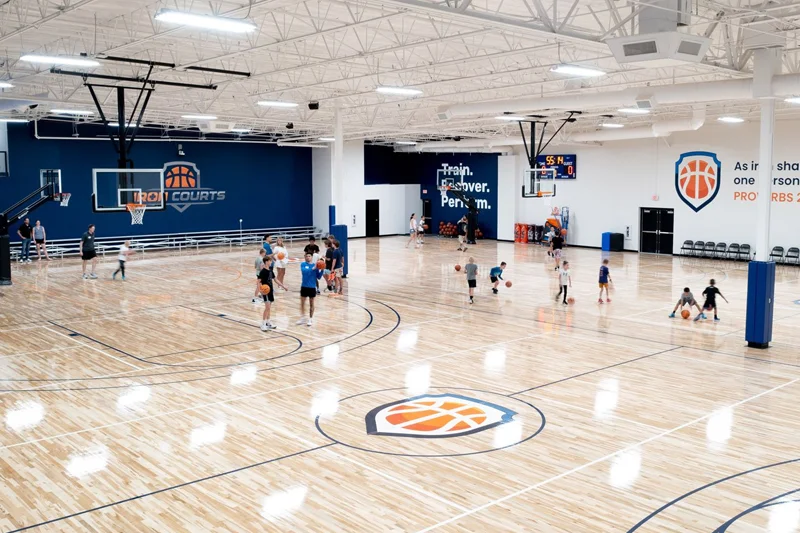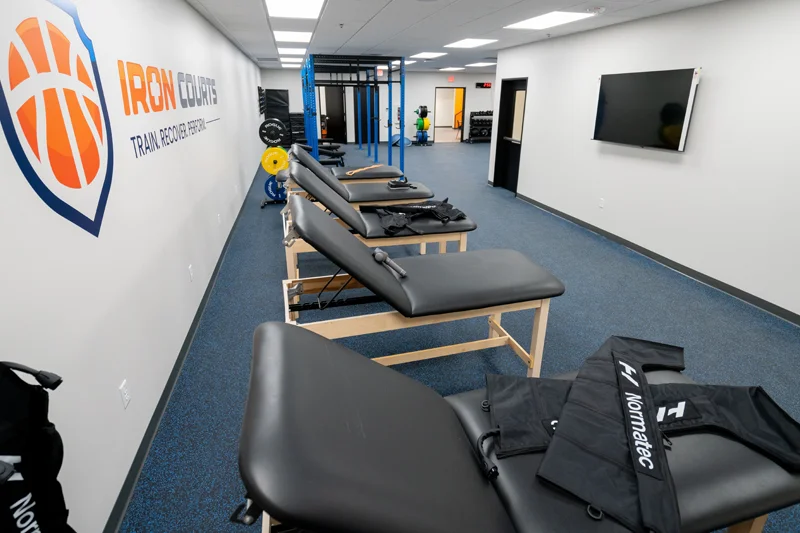 With state of the art medical and physical therapy equipment and years of sports medicine experience, the Iron Courts sports medicine staff understands the body's healing and recovery process and what it takes to get your body operating at peak health. We have a recovery area for IV hydration and Cryotherapy. We have a treatment area for compression, percussion, stretching, and electrical stimulation. We have an evaluation room for sports medicine, sports physicals, and nutritional evaluations including weight loss management.
Come train, practice, and perform in our brand new hardwood facility. With 25k+ square feet of court space, the Iron Courts facility is ready to help you take your game to the next level. We also have a 1,500 square feet training area with the latest equipment for athletic training and testing.
Last, don't forget to check out the Iron Courts Basketball League!
2 Full Size Basketball Courts
1 Youth Size Basketball Court
What our members say
Reviews