Queen Creek Youth Basketball League
Welcome to the Iron Courts Youth Basketball League, right next door in Gilbert! We believe that every child deserves a positive and enjoyable experience on the court – registration is now open for the upcoming season.
League Registration Open Now!
Queen Creek Youth Basketball League Starts June 3
Queen Creek Basketball that Fits Your Player
The Iron Courts Queen Creek youth basketball leagues offer players the opportunity to take part in either competitive or recreational divisions. We don't let children "play down," so you can be sure that your young athlete will play with other players their own age and skill level.
Games and Practices at One Location
Parents will be pleased to know that all games and practices take place at one location – our brand new facility.  This means less time in the car travelling around the Valley. We also offer live streaming for when you can't make the game yourself – high-quality and easily accessible from any device with an internet connection.
Why Iron Courts is the Best Youth Basketball Program for Queen Creek
Our coaches go above and beyond to create a supportive and fun environment that fosters growth, teamwork, and sportsmanship. They are passionate about helping young players achieve their goals and develop the confidence they need to succeed both on and off the court.
All games and practices at one location
Iron Courts only uses certified referees
Every game live streamed and recorded
8-week seasons for all youth basketball teams
All games played on full court
Minimum of 7 games with an end of season single-elimination tournament
What our members say
Reviews
Iron Courts Basketball League in Queen Creek
Starts June 3rd
Iron Courts offers a basketball league for both recreational and club teams
Registration for our youth basketball league in Queen Creek is open now, so sign up today to secure your child's spot on the team. both on and off the court.  Join us at Iron Courts and be a part of a community that is dedicated to helping your child thrive.
We offer basketball training options for all levels, including academies, group clinics, personalized training, and recreational/competitive leagues. Our programs cater to beginners all the way up to advanced high schoolers. Improve specific skills in group clinics, or work one-on-one with coaches. Finally, our recreational and competitive leagues cater to all athletes.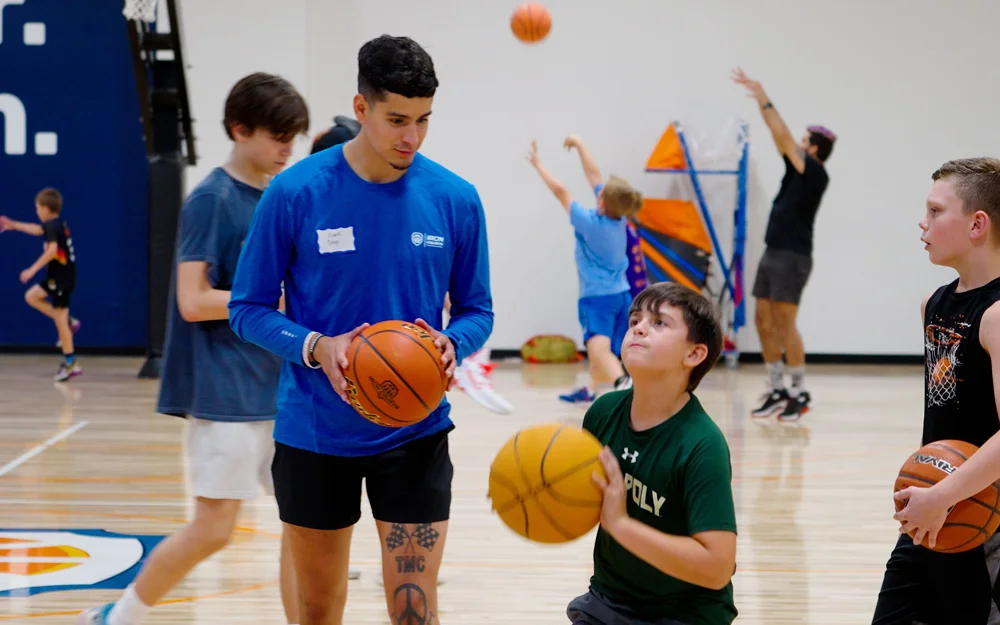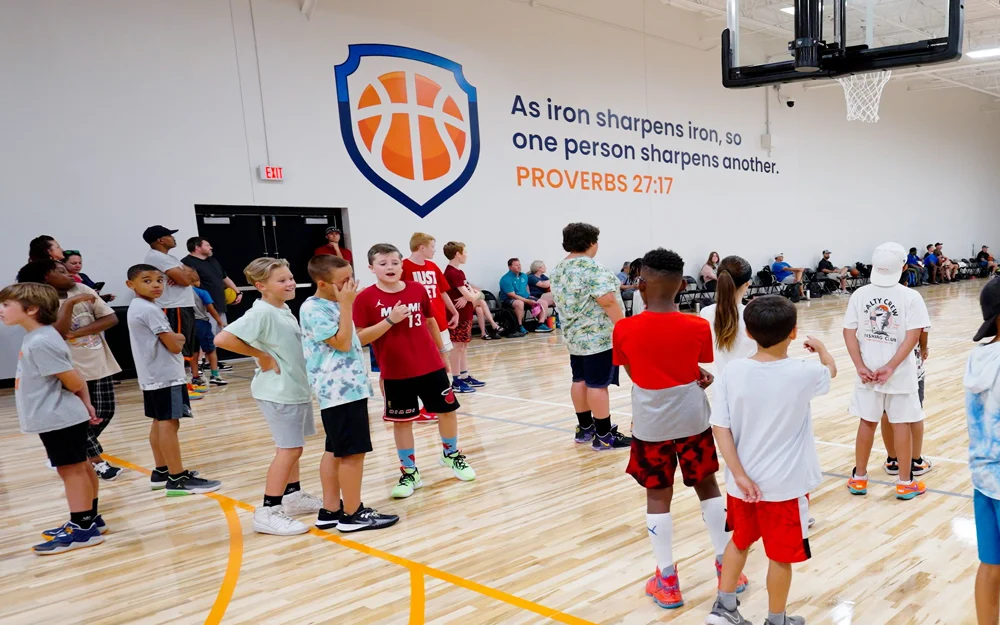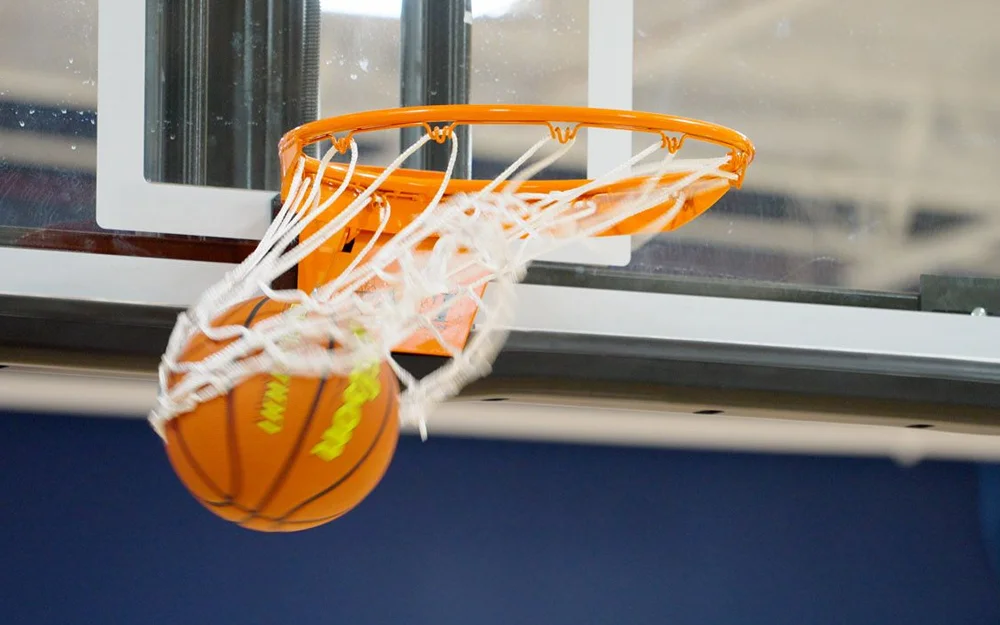 Individual Shooting Sessions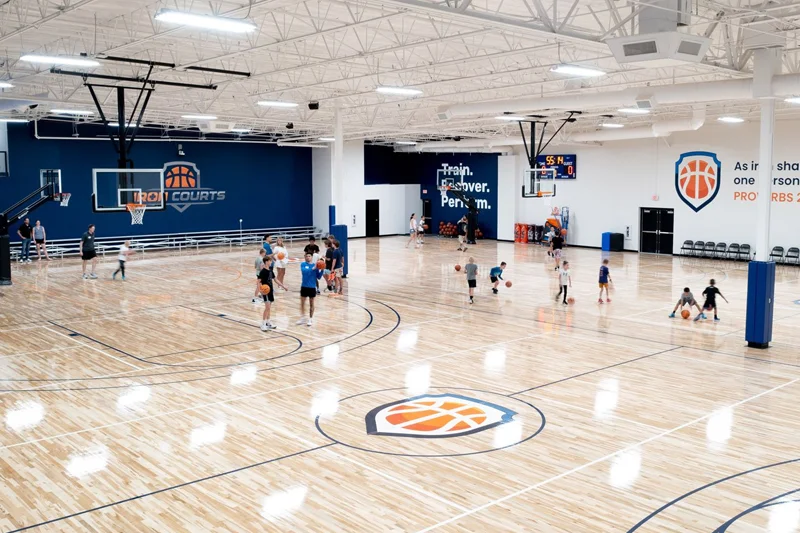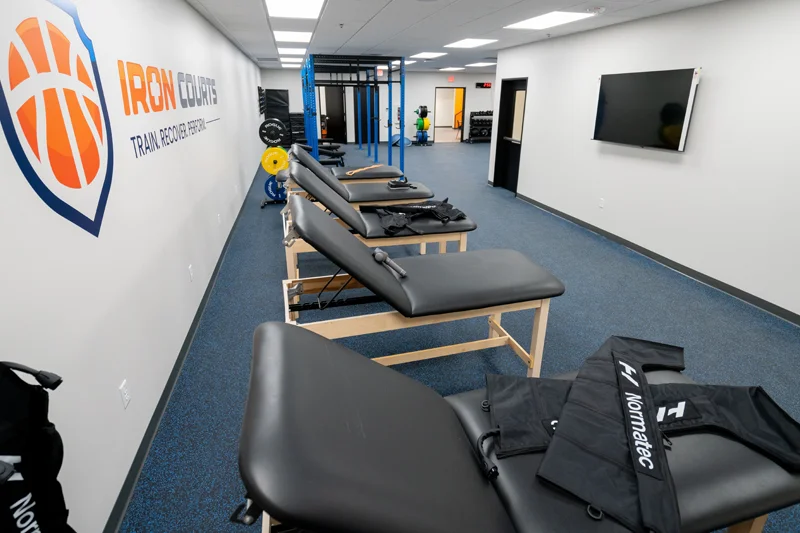 At Iron Courts, we've built a one-of-a-kind epicenter for all things sports. Firstly, our sports medicine staff boasts top-of-the-line medical and physical therapy equipment, coupled with years of experience in sports medicine. We understand the ins and outs of the body's healing and recovery process, and are dedicated to helping you achieve your peak physical health.
Secondly, our Gilbert, Arizona facility offers a range of amenities designed to optimize your recovery, including a dedicated area for IV hydration and Cryotherapy, a treatment room equipped with compression, percussion, and electrical stimulation tools, an evaluation room for sports medicine and nutritional assessments, and a private suite for personalized one-on-one sessions.
Thirdly, if you're looking to take your training, practice, and performance to the next level, look no further than our cutting-edge hardwood basketball courts. Unlike any other facility in Arizona, our indoor facility boasts 15,000 square feet of court space. Basically, Iron Courts is the perfect destination for your kids to hone their skills and elevate their game.
Fourthly, our 1,500 square foot training center is fully equipped with the latest state-of-the-art athletic training and testing equipment, so your athletes can push themselves to new heights and achieve their goals.
2 Full Size Basketball Courts
1 Youth Size Basketball Court