Iron Courts offers basketball options for young athletes in the East Valley. Our youth leagues, camps, and training options make Iron Courts the ultimate East Valley destination for young basketball players looking to elevate their skills and reach their potential.
League Registration Open Now!
Our East Valley Basketball Leagues Start June 3
East Valley Basketball is Located in Gilbert at Val Vista and Queen Creek
The Iron Courts team fosters growth in young athletes at our state-of-the-art facility in the East Valley through leagues, camps and training.
We organize all activities with one goal in mind: to recognize and ignite skills in young athletes and propel them towards reaching their potential.
We do this through teaching the fundamentals, skill building and a fun, encouraging environment where they can grow.
Youth Leagues
Our East Valley basketball youth leagues are open all skill levels, with recreational and competitive divisions available to each grade level.
Camps
Iron Courts provides youth East Valley basketball camps throughout the year. This provides a fun and focused way for young players to grow in the game during school breaks.
Training Options
From personalized programs to cutting-edge equipment, Iron Courts offers comprehensive training that empowers athletes to elevate their game to new heights.
What our members say
Reviews
East Valley Basketball
Leagues for all ages, Year Round Camps & Multiple Training Options
SW Corner of Val Vista and Queen Creek
4874 S Val Vista Dr Suite 100, Gilbert, AZ 85298
East Valley Basketball Offerings
We offer basketball training options for all levels, including academies, group clinics, personalized training, and recreational/competitive leagues. Our programs cater to beginners all the way up to advanced high schoolers. Improve specific skills in group clinics, or work one-on-one with coaches. Finally, our recreational and competitive leagues cater to all athletes.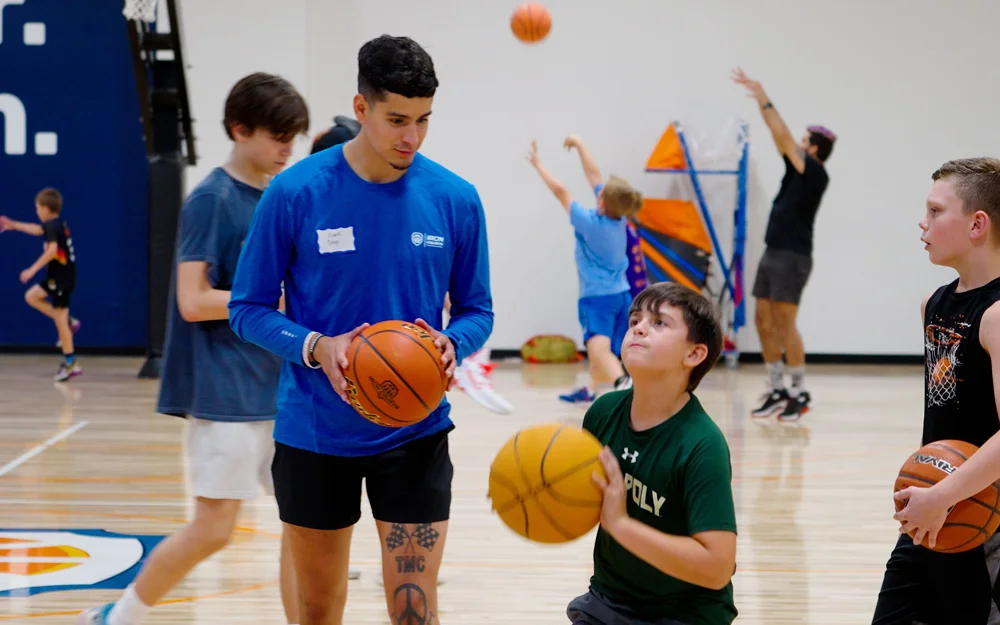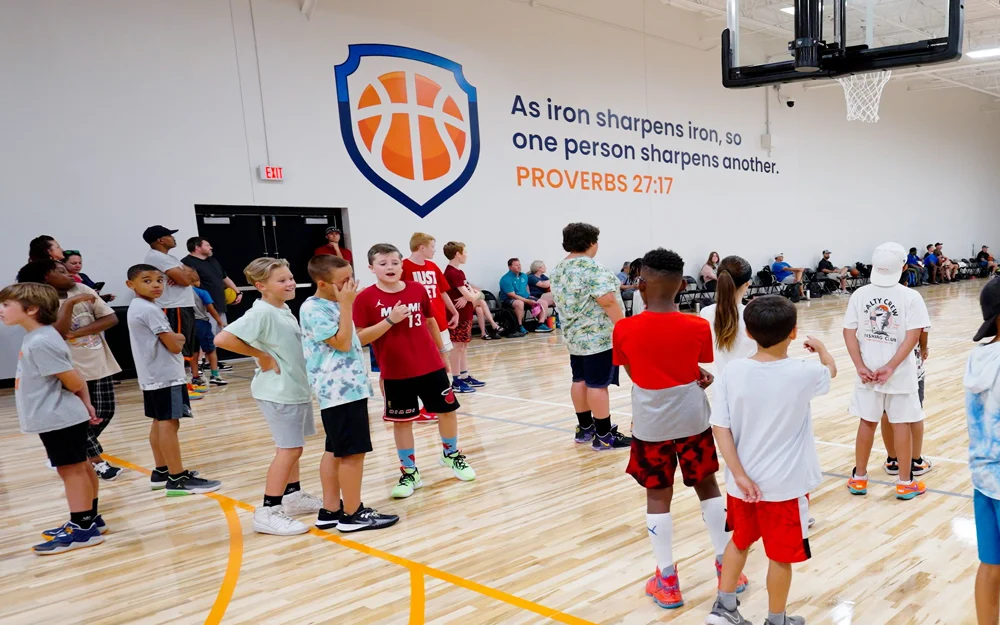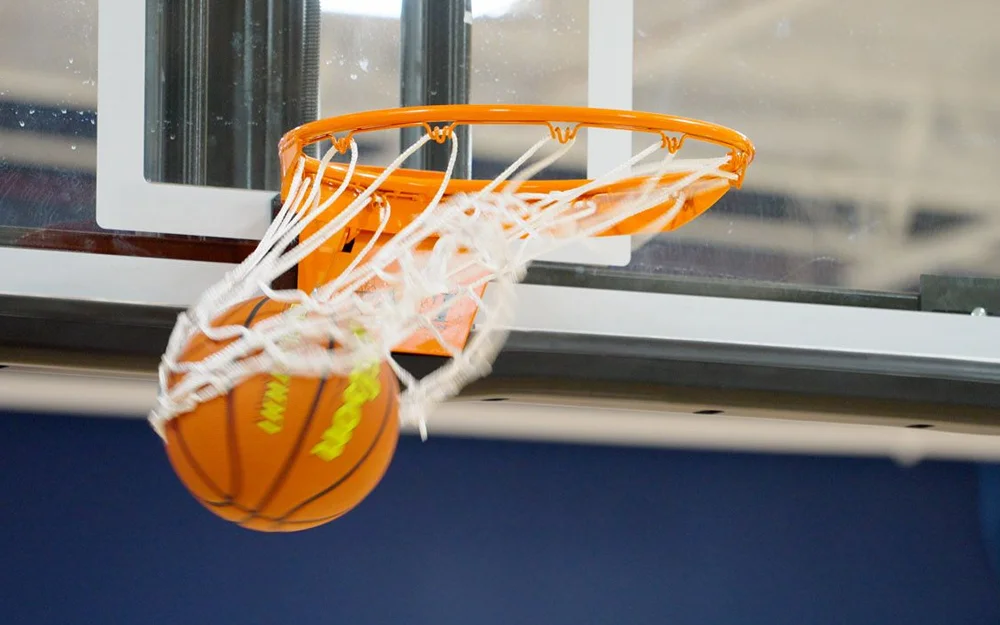 Individual Shooting Sessions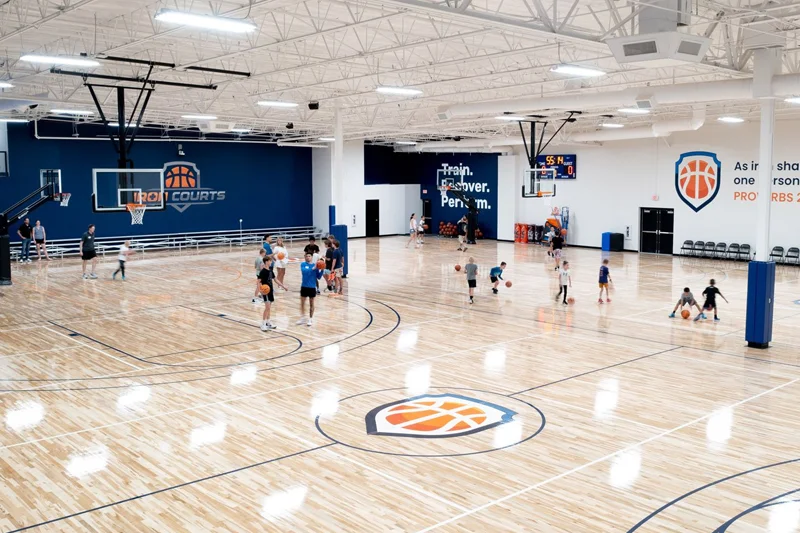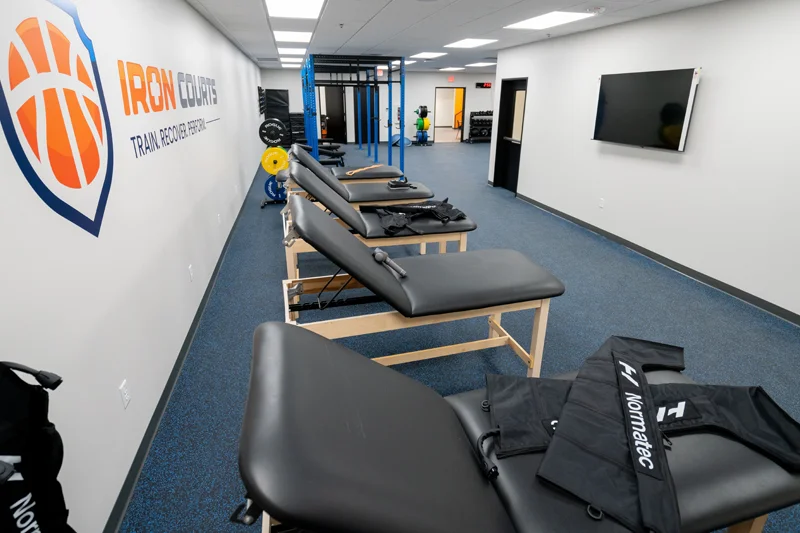 At Iron Courts, we've built a one-of-a-kind epicenter for all things sports. Firstly, our sports medicine staff boasts top-of-the-line medical and physical therapy equipment, coupled with years of experience in sports medicine. We understand the ins and outs of the body's healing and recovery process, and are dedicated to helping you achieve your peak physical health.
Secondly, our Gilbert, Arizona facility offers a range of amenities designed to optimize your recovery, including a dedicated area for IV hydration and Cryotherapy, a treatment room equipped with compression, percussion, and electrical stimulation tools, an evaluation room for sports medicine and nutritional assessments, and a private suite for personalized one-on-one sessions.
Thirdly, if you're looking to take your training, practice, and performance to the next level, look no further than our cutting-edge hardwood basketball courts. Unlike any other facility in Arizona, our indoor facility boasts 15,000 square feet of court space. Basically, Iron Courts is the perfect destination for your kids to hone their skills and elevate their game.
Fourthly, our 1,500 square foot training center is fully equipped with the latest state-of-the-art athletic training and testing equipment, so your athletes can push themselves to new heights and achieve their goals.
2 Full Size Basketball Courts
1 Youth Size Basketball Court